Testimonials
Better than I could have imagined
Thank you so much for all of your artistic talents, professionalism, persistence, and hard work. The final product is better than I could have imagined. We will most likely see you in a year once we have two little ones - A portrait of "the modern family". With some luck and a lot of patience, we can include the furry kids as well. We remain impressed.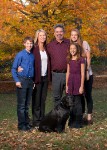 It was a Delight
Lili Engelhardt photographed our family, including our beloved dog Benjamin. She carefully chose the date, time, and location of our session, and the results were spectacular. The lighting was perfect, and the fall colors were beautiful. She took pictures in various spots throughout UNC's Coker Arboretum. She took individual shots of each child, group shots of the children, and family portraits. Lili and Daniela then patiently and cheerfully worked with us to sort through the proofs and review editing, size and finishing options and frame choices. It was a delight to work with both of them throughout the whole process. I couldn't be more pleased with the portraits, which will be a treasured family heirloom.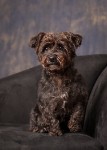 Precious Pet
My Molly is a shy little girl, and I had no expectation that she would be a good candidate for having her picture taken in a strange environment. I could not have been more pleased with the results. There were so many wonderful poses of her that it became painful to select only one for her portrait. Lili, her daughter, and Daniela made the experience better than I could have imagined. Molly's portrait is beautiful, precious, and heartbreaking all at the same time. Each time I look at her portrait I know that I have been given an incomparable gift. Her portrait reflects her beauty, gentleness, wonder, hope and her soul. I love her, and it's obvious when I look at her portrait that the photographer loved her, too. Thank you, from the bottom of my heart, thank you.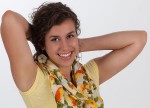 Y'all are great!
Y'all are great! For months leading up to meeting you, I had been contemplating whether or not to get senior pictures taken outside the basic ones from school, where to have them taken, and by whom. Through a mutual friend, my mom and I heard about you and your studio. We both were immediately interested and anticipated meeting you and learning more about what you had to offer. Based on other photographers' works, I had the impression that the photographers made the shoots what they wanted them to be; but after meeting you I realized that I could make it what I wanted it to be. You were so open to the feel of what I wanted in my portraits and capturing things that are important to me, like my love for Haiti and the outdoors. Not only did you all want to make these shoots my own, but also made it clear that you wanted to get to know me and were interested in what I was interested in and what I was looking for. You made the experience personal and made me feel at home and comfortable in front of the camera by taking what I envisioned and making it into your own senior portraits. Not only was the experience and getting to know each other amazing, but the pictures themselves were beyond what I had hoped for. You are all so talented and have a knack for creating awesome pictures. Ia m so glad and appreciative to have had this experience. It is one that I will always remember! I would recommend you to each and every person I know who is seeking a photographer because you helped capture an important time in my life and make it tangible. Thank you for everything!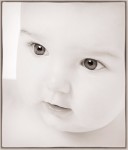 We Will Cherish These Forever!
Lili Engelhardt's Photography is amazing! The pictures we have of our baby girl are priceless... the expressions caught on her close ups capture her little personality perfectly and we will be able to cherish those looks forever! Lili and Daniela are so easy going and flexible...they were willing to meet us in studio, at home, and at a location... whatever it took to get the family shots we had in mind. The colors in our outdoor photos were so bright and crisp... very skilled photography and highly recommended! Thank you so much for capturing these precious looks for us, we will cherish them forever!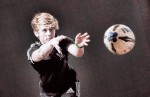 A Special Thanks to Lili Engelhardt Fine Art
I'd like to give a special thanks to Lili Engelhardt Photography for the session. If anyone needs to do a senior portrait, a team photo, or any kind of photo shoot, this is the place to go. They were very patient and oh so very helpful. plus, when the photos came out it was hard to pick just a few for a portfolio because they all came out so well. I'm not really that photogenic so I'm never usually happy with many photos, but these just had that something extra! It's Great experience and I'd recommend them again, any day.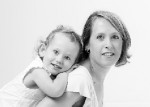 Amazed
I wanted to thank you for the very positive experience my daughter and I had with you ladies recently. As you know, I was pretty anxious about how willing (or not so willing) Sophie would be to cooperate during the photo session. I had had a not so positive experience at another studio where she didn't want to stay in the studio area much less smile for a picture. I was amazed at how easily you were able to engage her and then guide her to pose for some fabulous shots. The pictures turned out beautifully and it was very difficult to narrow them down for printing. I loved how diverse they were! I look forward to bringing the older kids in for a photo session sometime this summer.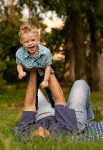 We are in awe!
We are still in awe about how easy our photo session was and what fantastic pictures were the result of it! Your recommendations to prepare for our shoot were exactly what was needed. You found a great spot for the setting that we would have never thought of on our own, and you seemed to just converse with us while we hung out, only to send the best pictures we've ever seen of ourselves just a short time later. It's difficult to capture the expressions of an almost two year old, but you did it effortlessly. Our family and friends keep commenting on how happy and sassy our boy looks in the photos, so it's funny to tell them the story that that was one of his most fussy days, but you'd never know it. Thank you again, Lili. We will be calling on you at least every year .